Guide Development Workshop
Posted on May 23, 2022 by linda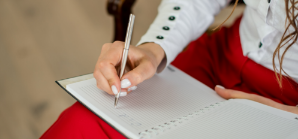 Course Description:
RIVA 601V is a 3-day hybrid course with a blend of live sessions via Zoom and independent study sessions on our LMS Platform, BenchPrep. The focus of this course is to provide students with the best practices of guide writing from start to finish. During the course, students will practice writing a moderator guide for a qualitative research event. [QRE] Trainers will provide direct, targeted and individualized feedback for students to hone their skills by combing writing a guide with coached feedback, making corrections, and resubmitting for final approval. The lessons learned in this course can be applied to QREs for IDIs, focus groups, ethnographic research and more!
Pre-requisites:
Students must have previously completed any of the following RIVA courses either in person or virtually: 201, 202, 204, 207, or 303; OR receive approval from the Executive Director.
By the end of the course, students will be able to:
Define the importance of a strategically designed moderator guide.
Differentiate between guide writing methods.
Determine which method of guide writing fits best for their style.
Utilize feedback from trainer to continue improving guide writing best practices
Review sample guides as a framework for creating personal guide writing formats
Do's and don'ts of guide writing.
Caveats about this course:
This course is intended to provide students the best practices for guide writing. To that end, it will not teach students how to moderate, nor will it be providing training on interventions or projective techniques. To learn interventions and/or projective techniques, we recommend enrolling in RIVA 275: Beyond Probes – Using Interventions and Projective Techniques to Get Below Top-of-Mind Answers."
Requirements for Certificate of Completion:
Complete registration form.
Enrollment fee paid in full.
Enrollment on the BenchPrep platform.
Complete and participate in all course modules [both live and independent study] on each day of class and reach all learning objectives.
Complete all quizzes.
Send in Course Evaluation.