Principles of Qualitative Market Research
Posted on May 23, 2022 by linda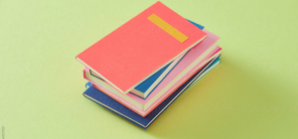 Course Description:
Qualitative Market Research (QLMR) formally began in the 1930s with focus groups for Proctor & Gamble. The role of QLMR has grown exponentially in nearly eight decades and the principles about it continue to emerge.

Course Prerequisites:
None
This intensive, asynchronous (self-paced) online training will be provided through the Learning Management platform BenchPrep – taught by RIVA Co-Founder and CEO, Naomi Henderson. The course introduces key principles and an understanding of the types of Qualitative Market Research (QLMR) as well as its applications. This course is designed to be taken when convenient for the learner. The total course takes 4 hours.
Upon completion of this course, graduates will be able to:
1. Define Qualitative Market Research [QLMR] and its differences to Quantitative Market Research [QMR]
2. Determine the best uses of QLMR
3. Differentiate between facilitating, ideating, brainstorming, and ideating
4. Describe the benefits and drawbacks of vested moderators
5. Understand the key elements of a Qualitative Research Event [QRE]
6. Clarify different methodologies under the QLMR banner [QREs]
This course is not intended to train individuals how to become new or better moderators, nor is it intended to train individuals how to conduct QREs.
The learning modules includes video demonstrations, lectures, assigned readings from the RIVA 195V: Principles of Qualitative Market Research Workbook, and quizzes. The course workbook will be sent via FedEx or USPS to you upon receipt of registration and payment in full.

This course is designed for individuals who are:
New to the field of QLMR
Looking for additional reading materials about QLMR by the strong differences between survey research (QTMR) and qualitative research (QLMR) and are looking to explore the qualitative path
Survey research and qualitative research aren't both QLMR's
How Students are Assessed:
Because of the nature of this course being self-paced, to ensure learning, students will take a quiz at the end of each module [1-4] and must pass with 80% to complete the course.